Salespeople embracing IT all
As a basic principle of sales management beliefs, I have declared CRM tools to be a sham. I have been adamant about this because of my work with over 400 companies who were all seeking to grow dramatically and using their CRM tools to reflect their sales process status.
Top-Down Approach is not Good Enough Anymore
Top-down, management driven sources of activity accountability has been my experience in the orientation of pipeline management attitudes of the designers and fans of CRM tools. Execution of these tools for performance improvement has either been lackadaisical or draconian, but almost always underwhelming. Imagine my great surprise and excitement in spending time with Nikolaus Kimla, CEO of Pipeliner. I felt like I had met someone who understood the ability to empower sales process through IT tools, rather than shackle sales people to an artificial metronome of activity compliance.
The New Role of IT in Sales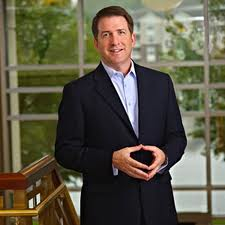 What I have valued so highly in my interactions with Nikolaus has been the consistent performance perspective of yield. In Hollywood, they call it P.O.V. or point of view. For Nikolaus, IT is used to accelerate and create efficiencies for the sales representatives in their sales activities rather than the traditional P.O.V. of similar systems, which has been to increase the efficiency of the reporting for the manager. Of course, good approaches serve all stakeholders rather than one at the expense of the other. However, initial P.O.V. in a movie and in a system will always set the angle from which the story is told. For this book and its author, the P.O.V. is clearly in using IT tools to bring about true performance improvement at the sales representative level. As you read through this book, I encourage you to look for not only the macro changes you should make in your system to improve performance, but many of the intuitive micro changes that will, over time and scale, create great yields in your sales performance by improving the performance of each sales person.
Tom Searcy, Author and Speaker and Founder of BigHuntSales
 Praise for Salespeople embracing IT all
Interesting book, full of inspiring ideas how to empower Sales through the utilization of forces awaken by IT revolution. Kimla do not only share valuable ideas, but he has materialized them into a real product. It will be interesting to watch Pipeliner journey to become a real proof that the new approach to CRM and Sales presented in this book is correct.
– Juraj Waczulik
This is a must read as it offers a refreshing approach to sales and management. The application of Kimla's concepts imbues the entrepreneurial spirit back to the individual salesperson. Kimla states "The renaissance of sales is therefore the renaissance of human beings in the corporate culture." On that note, I highly recommend this book to discover this inspiring concept.
– Colleen
Salespeople Embracing IT All
Today the Internet has transformed a seller's market into a buyer's market—and author Nikolaus Kimla states that the role of sales has never been more crucial. It is now time to give salespeople the role they factually can play: entrepreneurs within the enterprise. They must freely be able to share information in all directions, and actually contribute to product and service innovation resulting from being the prime contact points with customers. Kimla lays out the methods by which this is possible–and vital role IT must play in bringing it about.
Table of content:
Thesis – The IT Revolution Produces Transparency and Flexibility
Thesis – The IT Revolution Requires Processes
Thesis – The IT Revolution Requires a Corporate Strategy
Thesis – The IT Revolution Signals the Renaissance of Sales
Thesis – The IT Revolution Has Given Rise to the Pipeliner Principle
Thesis – The IT Revolution Ensures Expertise at Companies
Thesis – The IT revolution strengthens democracy
Thesis – The IT Revolution Requires Virtues
This book lays no claim to having formulated incontrovertible principles for the future of IT related Sales issues in the economy and society nor did it intend to. That would be presumptuous given the incredible dynamism of this industry and its interdependencies. Instead, the eight theses are presented here in an attempt to put up for discussion certain orientation points for future development. Just as process-based thinking and planning is needed for IT related Sales issues implementation so too is a process-based approach required to clarify the significance and potential of IT. This indispensable discussion must be conducted openly and with commitment.
Enjoy Reading